Winter Haven Housing Authority
Winter Haven, Florida
Mission Statement
To provide safe, reasonable, and quality affordable housing to persons of low-income, and open doors of opportunity for families to grow beyond their current circumstances in life. By creating avenues to become self-supporting and independent of federal assistance, the Winter Haven Housing Authority (WHHA) champions any initiative that offers its families hope, prosperity and growth.
The WHHA was established in 1978 to provide housing for low-income families. WHHA provides housing through the Public Housing and Section 8 (HCV) Voucher Programs. WHHA serves the City of Winter Haven and surrounding Polk County. WHHA offers elderly, disabled and multifamily housing, and more information about our properties can be found on the Locations page.
Winter Haven is the Chain of Lakes City and has 50 lakes within or bordering city limits. Our City parks, trails and other recreational amenities have grown significantly throughout the past decade, enlarging our opportunities for our residents to experience the great outdoors.
WHHA is proud to be a member of the following organizations. Our Executive Director, Lisa Jones Watkins, also serves on the SERC-NAHRO Public Relations Committee which is responsible for the publication of the quarterly SERCulator Magazine for SERC-NAHRO.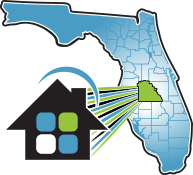 Serving the City of
Winter Haven & Greater Polk County
including the cities of Auburndale, Bartow, Haines City, Lakeland, Lake Alfred and Lake Wales